We have the following downgraded steel available at a discounted rate. Actual images of the stock are below.
Call us to order the below materials on (03) 8794 3100 or alternatively
contact us.
All prices are per metre. GST exclusive. Please note that prices are subject to change.
What is Downgrade Steel?
For various reasons, downgrade steel tends to have a bad reputation. In fact, it may be nearly perfect in quality, but it is classified as downgrade only because of its non standard length. Other reasons for the downgrade may be due to weathering, dents or simply different wall thicknesses that don't meet Australian standards.
Why would you buy it?
It is usually discounted and can be of the same quality as first-class materials. Vegetarian gardens, edges and other similar non-structural projects are very suitable for using downgrade steel. Downgrade is usually large; therefore, using the downgrade steel can save you a lot of money.
Are there any shortcomings?
Yes, there are. Sometimes it looks ugly and may bent or rusted. If you're working on a quality-critical project, downgrading may not be the best option. If you only need a small number of products, it may be difficult to find suitable size, as these materials are normally sold in full length.
How cheap is it?
It depends on the supplier and the quality of the product offered. In some cases, you can save up to 50% of the cost on the first-class materials, and you may save even more if they are selling in bundle sales. Before committing to purchase, it is best to check with the supplier whether the downgrade is suitable for your work.
100 x 100 x 3 SHS – 20 x 8000mm (SOLD OUT)
Regular Price: $19.40
Special Rate: $10.44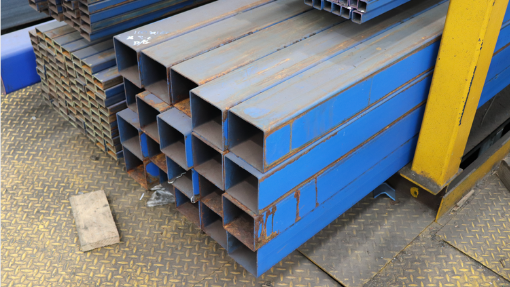 25 x 25 x 1.6 SHS – 112 x 6500mm
Regular Price: $2.15
Special Rate: $1.40
50 x 25 x 2 RHS – 122 x 8000mm (SOLD OUT)
Regular Price: $4.25
Special Rate: $2.67
50 x 25 x 2.5 GAL RHS – 56 x 8000mm
Regular Price: $5.30
Special Rate: $3.43
100 x 50 x 2 RHS – 29 x 8000mm
Regular Price: $9.80
Special Rate: $5.23
50 x 25 x 1.6 GAL RHS – 54 x 8000mm
Regular Price: $3.80
Special Rate: $2.29
50 x 25 x 2 GAL RHS – 46 x 8000mm
Regular Price: $5.30
Special Rate: $2.82
44.5 x 1.6 SEMI BRIGHT ERW – 36 X 6100mm
Regular Price: $5.85
Special Rate: $3.44